Bharatanatyam, the oldest classical dance tradition in India  is a major form of Indian classical dance that originated in Tamil Nadu, a soutjern state in India.
Bharatanatyam is one of the oldest classical dance traditions in India. It was nurtured in the temples and courts of southern India since ancient times and is now recognized and one of eight forms of classical dances of India. The art of Dance flourished in the temples during Chola and Pallava dynasties of the south is it was also a period of temple building. 
Bhatatanatyam like all the other classical dances of India owes its technique and origins to the Hindu text on theater arts called "Natya Shastra". The earliest accounts for Bhatatanatyam can be seen in literary works during the Sangam period called "Cilappatikaram" 2nd -5th century BC where a multi-talented courtesan is introduced in a chapter titled "Arankerrukatai". One of the earliest inscriptions of dance (200 CE – 250 CE) have been Tamil brahmi script found in Arachalur cave where the inscription had a series of rhythmic syllables "soollukattus" which relates to the footwork used in bhatatanatyam.
Introduction to Bharatanatyam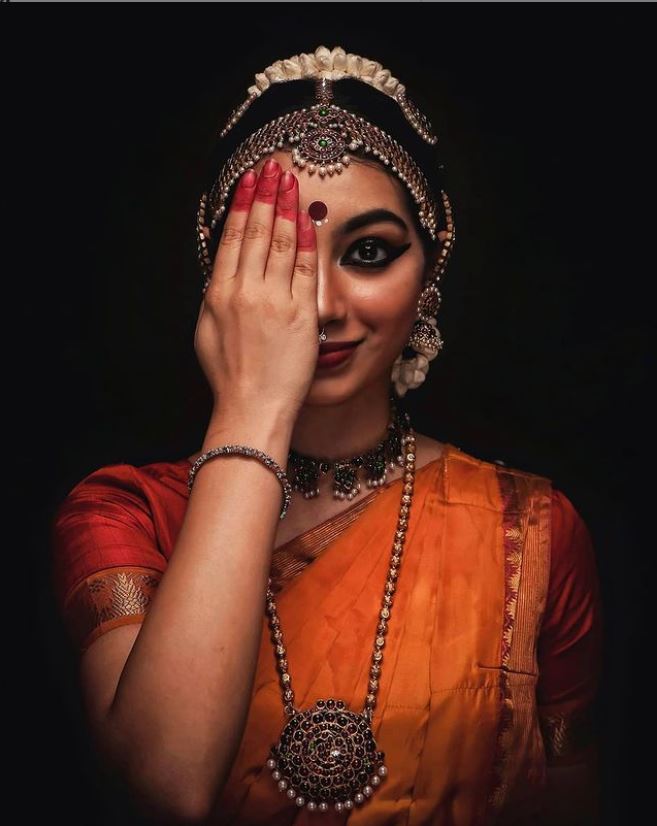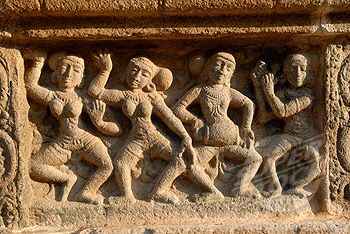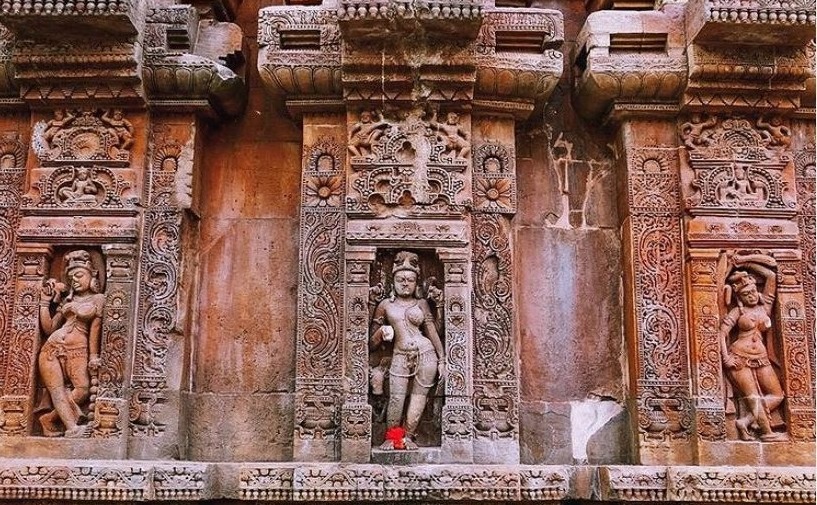 Bhakti movement is credited for making dance an integral part of temple rituals as gradually 'dancing for god' became an important element in dance. This is evident as prominent poets during 500 – 1000 CE gave these temple dancers special names like, "Tevaratiyar, Mankai, Manikkam and Devadasi".  As per the epigraphical records from 300 – 900 CE a stone scription dated to pallava period mentions 32 dancing girls employed at Kuktesvara temple during the kinship of Nandivaman Pallavamalla. Inscription at the Brihadishvara temple in tanjour district of Tamil Nadu is an absolte proof to the patronage given to performing arts by king Raja Raja Chola where the inscription has mention by 
name over 400 girls along with names of musicians, singers, etc.
Gradually temples became the abode of fine arts.  
Bharatanatyam along with other Indian classical dance forms were devalued and ridiculed as a form of prostitution as dancing was against christian rules and an anti-dance movement was a method adopted by the Britishers to cleanse and "civilizing" the Indian society as per western catholic viewpoint. During the independence struggle artists such as Rukmini Devi Arundale, Balasaraswati and Yamini Krishnamurti, championed and performed the Pandanallur (Kalakshetra) and Thanjavur styles of Bharatanatyam, respectivel.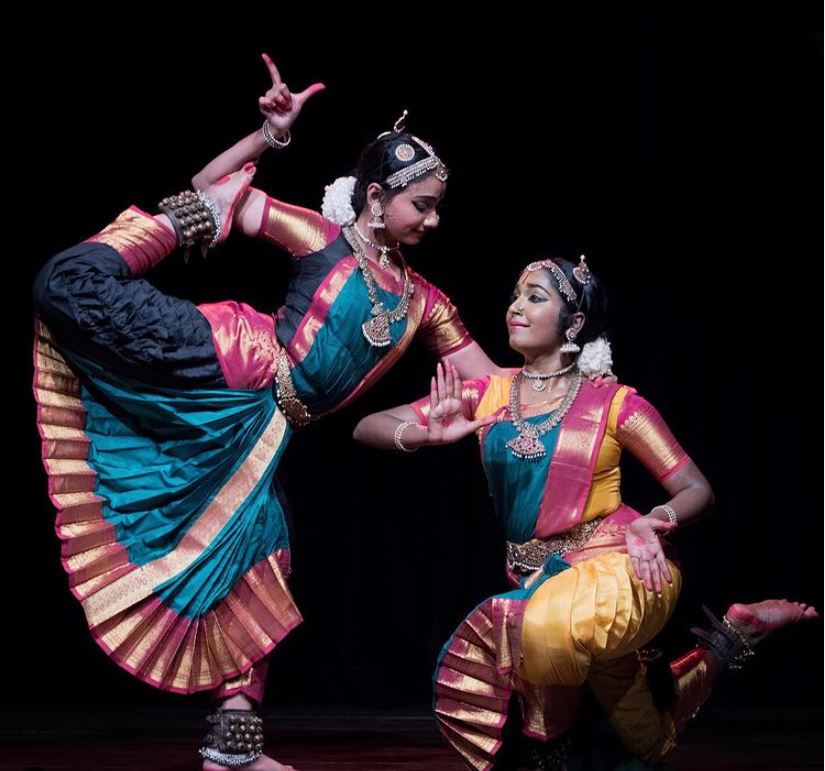 Expressive acting and spontaneous movements which require high degree of flexibility. This style stresses on flute variation and dramatic characterization.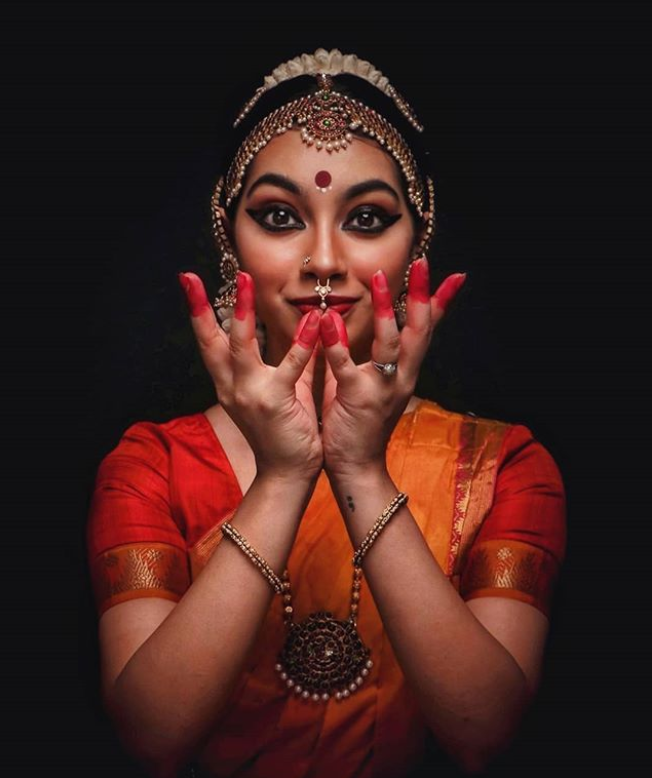 A modern ans simplified version of Pandanalloor style of Bharatanatayam. This style mainly focuses on hand movements which are delicately based on words of lyrics. Rukmini Devi who led the renaissance of Bharatanatyam developed this style.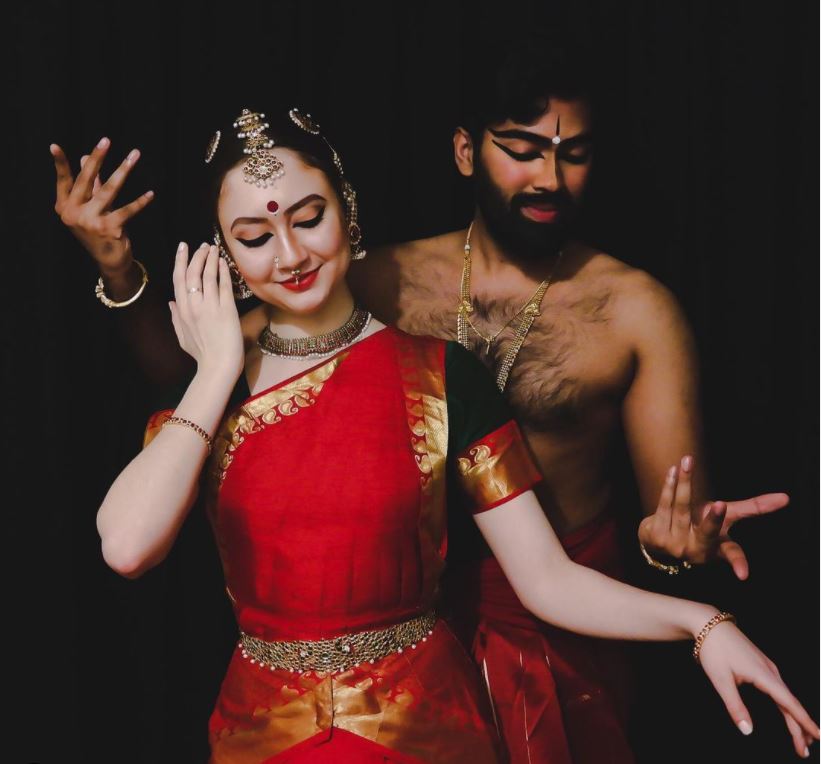 The style with soft facial expressions and subtle acting (abhinaya). This style showcases slow movements where the dancer's torso is slightly bent forward. Abhinaya is more realistic as compared to Pandaloor style which is more ritualistic and purely based on Natya Shastra.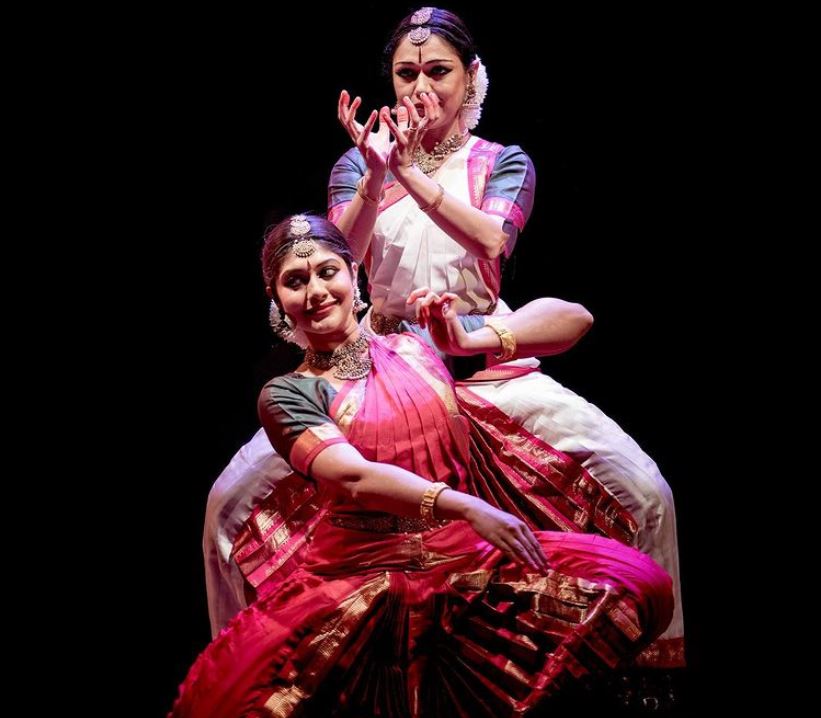 Bharatanatyam style  was refined and popularized by  Dance maestro Meenakshi Sundaram Pillai. It is a purely feminine style based on poetry that stresses on deep siting positions. it is a artistic blend of slow rhythmic movements combined with jumping and high speed movements while dancing.