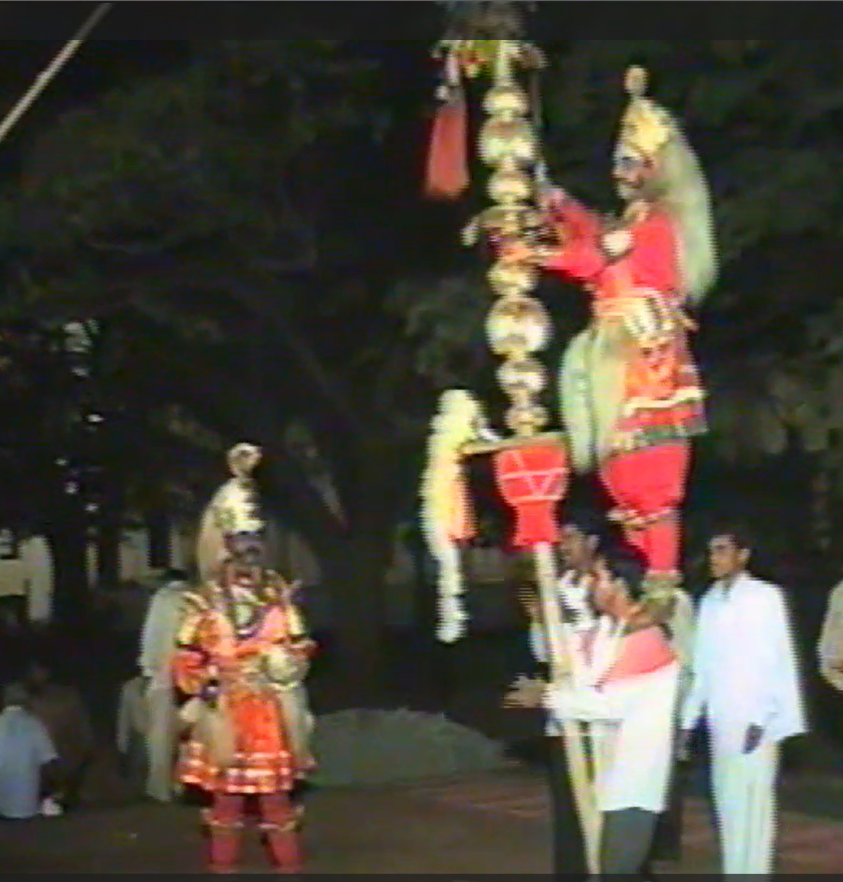 INDIA
Region: Southern India, Karnataka State , Mysuru District
Ethnic group: Veerashaiva
Spirituality: Shaivism
 Nandi dhwaja kunitha is a synonym for Mysore city. It is a male prominent form of energetical dance. Dance is the primary element of this art form.
Nandi Dhwaja kunita is an unique dance form of followers of Lord Shiva.
According to Veerashaiva faith, this is a symbol of the victory of Veerabhadra over his rival Daksha Brahma.
Currently, in Karnataka, Veerashaiva, Nayaks, Mysore king's relatives and a few others perform this Nandidhwaja kunita during religious festivals.
AUTHOR : Dr. Uma Narayana Murthy