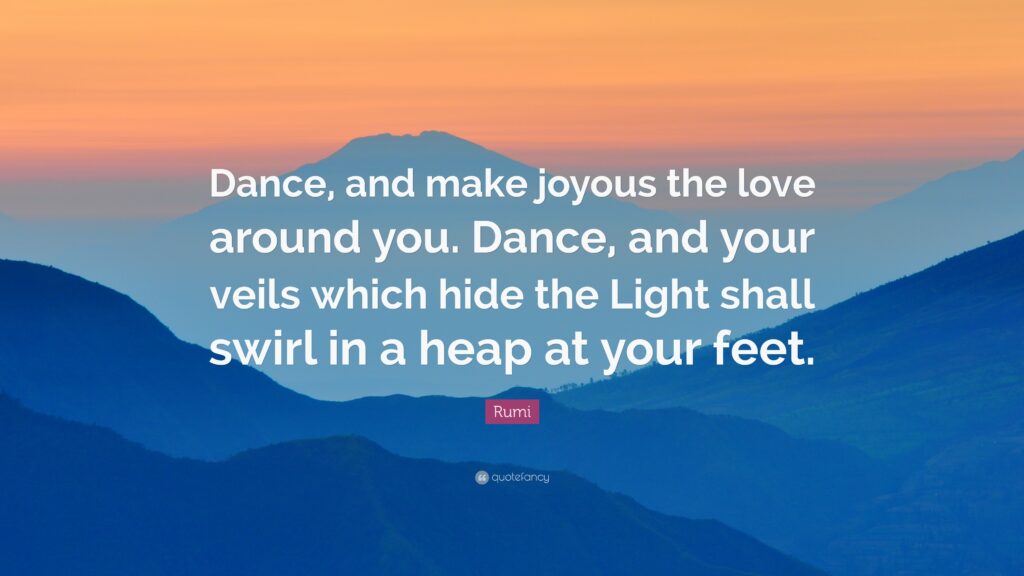 The more deeply or highly we penetrate in spirituality (whichever it is):
– superficial differences disappear ……
– there are more chances that dance will be a means of expression
– there are many christian and muslim mystics that recognize the importance of dance.
First things first, The GIANT of spirituality and poetry : Djalâl ad-Dîn RUMI and all the Sufis.
But also christian mystics like Hildegarde von Bingen, Teresa of Avila, Francis of Assisi and probably many "fool for Christ " ascetics.
– Teresa of Avila wrote :
"We are not angels, we have a body. It's craziness to wish to be in a state of angel, when we are on earth"
However, even in our days some faithful persist to consider the body with suspicion.
Inside Christianity – which is a religion of incarnation – is developed progressively a theology of the Body. So theologians will have to consider which is the right place of the art of dance inside the church and particularly the subjects and questions raised when Dance becomes Prayer.
As regards the non monotheistic spiritualities this discussion seems useless, the dance constituting an essential dimension of their spirituality.
Rumi Quotes: Dance, and make joyous the love around you……                                                                           Credits : Quotefancy